14th Annual "Ride For Autism" Sunday October 10th 2021
Tri-County Autism Group, TAG, is excited to announce their 14th Annual Ride for Autism, on Sunday October 10th, 2021. Registration for the ride will be from 9-11am, at El Torero Restaurant located at 2869 W.Highway 12, in Burson Ca. The pack ride will commence immediately following sign ups, touring through Calaveras, Amador and Tuolumne counties.
The ride concludes at New Hogan Lake Observation Point Valley Springs, California 95252
Cost for the ride is a $20.00 donation for single riders and $35.00 for double riders. A free ride pin is included for the first 100 riders.
Due to Covid we will not be offering lunch or a raffle this year. Click below to view the flyer.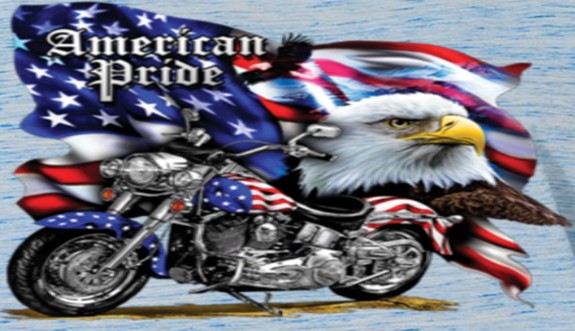 All proceeds from this event will help raise money to benefit local families whose children have been diagnosed with Autism, by providing funding for scholarships, services, therapies, education and information associated with Autism Spectrum Disorders. If you are interested in providing raffle prize donations, please contact Geoff Cooper at (209) 256-2476 or email -info@tricountyautismgroup.com.
Tri-County Autism Group is a non-profit, 501-C3 organization formed 8 years ago to assist families in Amador, Calaveras and Tuolomne counties, for their Autism needs. Monthly meetings are held every 3rd Tuesday at El Terero. Meetings begin at 7pm and are open to the public. New members are welcome and encouraged.
Job Program Empowers Young Adults With Disabilities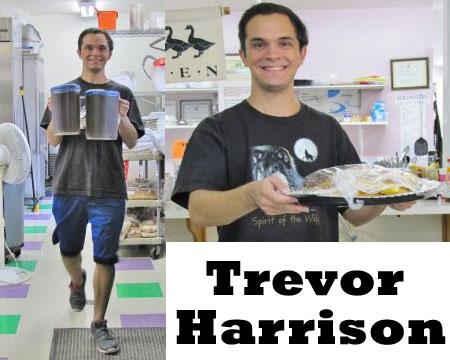 Trevor Harrison, 20, of Valley Springs has held a part-time job since he was in the ninth grade. "I don't want to be lazy and slack off," he said. "I want to work." He has logged hours at various jobs around Calaveras County. His latest job is in the kitchen at the Calaveras Senior Center.
Harrison, who was diagnosed with autism when he was about 5 years old, is a participant in the WorkAbility Program of the Calaveras County Special Education Local Plan Area. He is proud of his involvement. He said the doctor who originally diagnosed him told his family he wouldn't be very communicative. "We proved them wrong," he said. "… You may find it within if you're given the chance to unlock it."
WorkAbility, which has been in operation since the mid-1980s, is funded by a grant and the California Department of Education's Special Education Division. Participating schools include Calaveras High School, Bret Harte High School, Calaveras River Academy, Mountain Oaks School and Sierra Hills Education Center. The organization matches students with businesses, and the program follows up with students for two years to ensure they transition to employment and post-secondary education. Harrison is part of the post-grad transition program. There are 16 young adults, ages 18 to 22, in this program. The recent grads come to the center from about 8:30 a.m. to 3 p.m. every weekday to improve upon their job and social skills. Harrison has now spent six years with WorkAbility. "It's been a great work experience," he said. "It will help me to get a job when I'm on my own. "His favorite part? "Getting paid and being able to work," he said. "I would like nothing more than to not sit at home all day." For each jobsite experience, the young adults work about four hours for 10 weeks. This way, they can test out a variety of potential long-term jobs. While kids are still in high school, they learn at the school sites about job training and social practices – "what it's like to transition into the real world," said Jamie Lane, the WorkAbility coordinator at Calaveras High School. "I stay in contact with the employers during students' time working," she said. "I notify parents and teachers, so everyone can give positive reinforcement to students. … They are very excited and feel very productive." She said the students in WorkAbility are encouraged to narrow down their goals and research possible careers and education needs. "I think it's a great experience for them," Lane said. "The work experience element is only a component. They are also exposed to vocation awareness." Kristen Phillips, a transition teacher who works with recent graduates like Harrison, agreed the program serves as a valuable resource. "It's so important," Phillips said. "Our economy in general, there aren't a lot of jobs out there. Folks with disabilities are often the ones who struggle finding jobs and keeping jobs." She said the program provides entry level skills – and then some. "… It doesn't just involve workplace skills like cleaning floors, filling out a time sheet," she said. "It encompasses so much of what we try to teach our students here on a daily basis, but they are out in a real world situation. … I've had a couple students who have transitioned into employment. It's just a stepping stone into a broader field." She said the deal is not bad for employers, either. "They are essentially getting free work," she said, since the students' payment is funded through the WorkAbility Program. "It's like having a volunteer there. They're not required to pay insurance or wages. The employers' responsibility is just to treat the student like any other employee." Audrey Blake, the lead chef in the Phoenix Kitchen at the Calaveras Senior Center, said she has worked with kids in WorkAbility for a couple of years now. "It's interesting because you get to meet people you normally wouldn't meet," she said. "And extra pairs of hands are always good." She said it is a learning experience for all involved, herself included. She said she also hopes it is enjoyable. "In this business, we want it to be fun," she added. "Otherwise, it's just a lot of potato peeling." WorkAbility is seeking more businesses to place its students. "Placements are limited in Calaveras County, so every placement is greatly appreciated," Lane said. "The students love WorkAbility and are excited to get out in the working world early to gain necessary skills for employment after they graduate."
What Is Autism
Autism spectrum disorder (ASD) is a range of complex neurodevelopment disorders, characterized by social impairments, communication difficulties, and restricted, repetitive, and stereotyped patterns of behavior. Autistic disorder, sometimes called autism or classical ASD, is the most severe form of ASD, while other conditions along the spectrum include a milder form known as Asperger syndrome, and childhood disintegrative disorder and pervasive developmental disorder not otherwise specified (usually referred to as PDD-NOS). Although ASD varies significantly in character and severity, it occurs in all ethnic and socioeconomic groups and affects every age group. Experts estimate that six children out of every 1,000 will have an ASD. Males are four times more likely to have an ASD than females.
What Are Some Common Signs Of Autism
The hallmark feature of ASD is impaired social interaction. As early as infancy, a baby with ASD may be unresponsive to people or focus intently on one item to the exclusion of others for long periods of time. A child with ASD may appear to develop normally and then withdraw and become indifferent to social engagement. Children with an ASD may fail to respond to their names and often avoid eye contact with other people. They have difficulty interpreting what others are thinking or feeling because they can't understand social cues, such as tone of voice or facial expressions, and don't watch other people's faces for clues about appropriate behavior. They lack empathy. Many children with an ASD engage in repetitive movements such as rocking and twirling, or in self-abusive behavior such as biting or head-banging. They also tend to start speaking later than other children and may refer to themselves by name instead of "I" or "me." Children with an ASD don't know how to play interactively with other children. Some speak in a sing-song voice about a narrow range of favorite topics, with little regard for the interests of the person to whom they are speaking. Children with characteristics of an ASD may have co-occurring conditions, including Fragile X syndrome (which causes mental retardation), tuberous sclerosis, epileptic seizures, Tourette syndrome, learning disabilities, and attention deficit disorder. About 20 to 30 percent of children with an ASD develop epilepsy by the time they reach adulthood.
How Is Autism Diagnosed?
ASD varies widely in severity and symptoms and may go unrecognized, especially in mildly affected children or when it is masked by more debilitating handicaps. Very early indicators that require evaluation by an expert include: • no babbling or pointing by age 1 • no single words by 16 months or two-word phrases by age 2 • no response to name • loss of language or social skills • poor eye contact • excessive lining up of toys or objects • no smiling or social responsiveness. Later indicators include: • impaired ability to make friends with peers • impaired ability to initiate or sustain a conversation with others • absence or impairment of imaginative and social play • stereotyped, repetitive, or unusual use of language • restricted patterns of interest that are abnormal in intensity or focus • preoccupation with certain objects or subjects • inflexible adherence to specific routines or rituals. Health care providers will often use a questionnaire or other screening instrument to gather information about a child's development and behavior. Some screening instruments rely solely on parent observations, while others rely on a combination of parent and doctor observations. If screening instruments indicate the possibility of an ASD, a more comprehensive evaluation is usually indicated. A comprehensive evaluation requires a multidisciplinary team, including a psychologist, neurologist, psychiatrist, speech therapist, and other professionals who diagnose children with ASDs. The team members will conduct a thorough neurological assessment and in-depth cognitive and language testing. Because hearing problems can cause behaviors that could be mistaken for an ASD, children with delayed speech development should also have their hearing tested. Children with some symptoms of an ASD but not enough to be diagnosed with classical autism are often diagnosed with PDD-NOS. Children with autistic behaviors but well-developed language skills are often diagnosed with Asperger syndrome. Much rarer are children who may be diagnosed with childhood disintegrative disorder, in which they develop normally and then suddenly deteriorate between the ages of 3 to 10 years and show marked autistic behaviors.